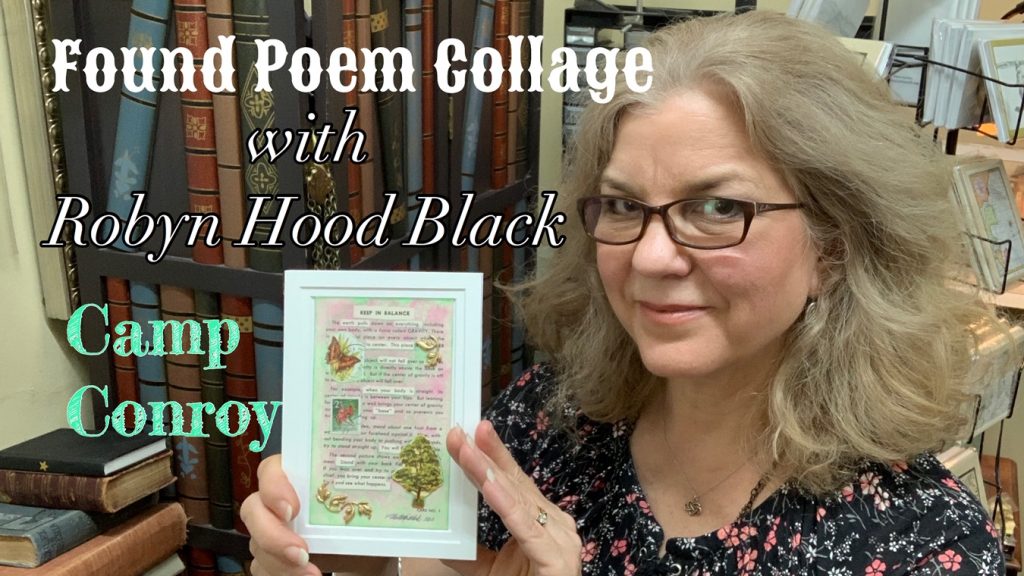 Greetings, Art Lovers! TWO Things:
1.) Last week, I was delighted to be a guest presenter for young creatives at Camp Conroy, sponsored by the Pat Conroy Literary Center. It was my first time doing a craft workshop VIRTUALLY. We made found poem collages, like the sample I'm holding above. If you need a fun literary art project this summer, feel free to click the link under the picture and you can enjoy a mini tour of my studio, and the lesson I made for the campers, start to finish! :0)
2.) My Etsy shop will closed for a little summer break June 26 – July 2. If you send me a message through Etsy, I'll try to respond in a timely-ish manner! (My physical studio is still closed for the time being.)
Here's to good books, good poems, and soul-nourishing art. Stay safe and well, and see you soon!