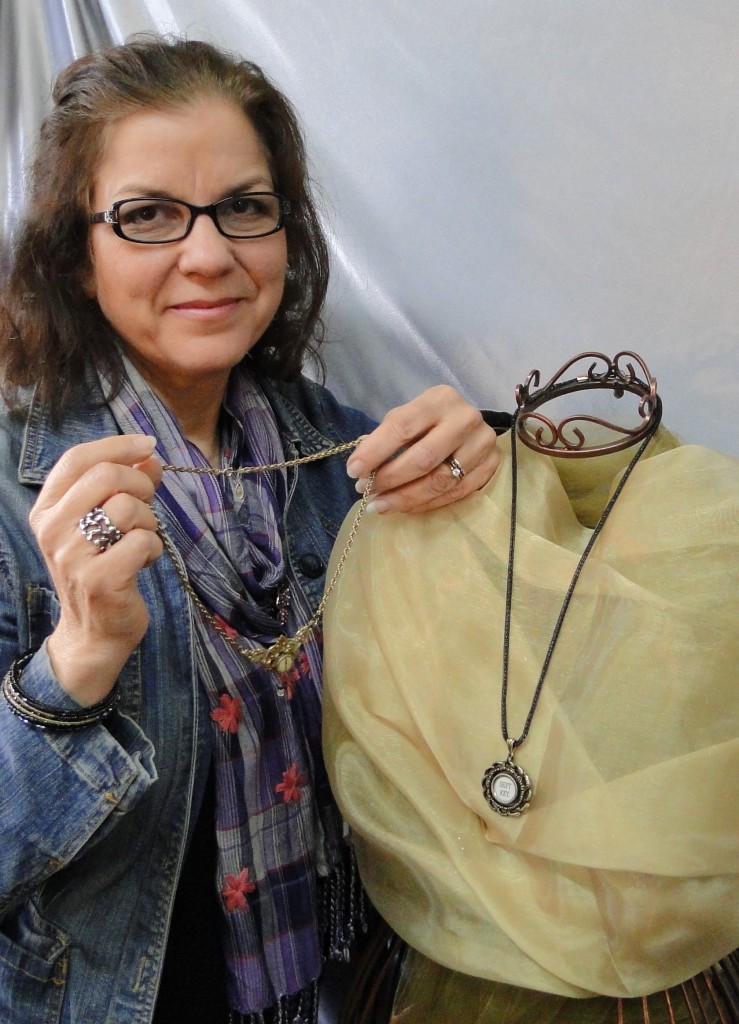 I hope you are having a great start to spring!
I've been busy in the studio, obsessed with making upcycled necklaces with charming, glorious, and sometimes quirky vintage elements.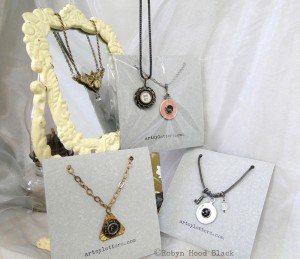 Old optical lenses make upbeat, fun bezels.  Mid-century brass stampings, or              100-year-old stamped brass embellishments, show off vintage typewriter keys in spunky or elegant settings, depending on your mood.
Here's one I've been tempted to keep for myself!  But I'll part with it to a good home: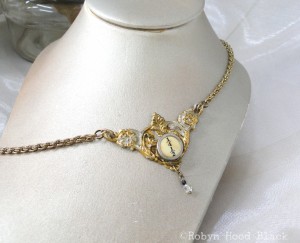 And here's a double-chain long necklace with a layered look.  Literary flapper?
Thanks for taking a look!  I've got lots more in the works.
Let's see, what's coming around the bend…  Mother's Day?  Gruaduations? Weddings?  [We've got one of those last ones in our family in June!  Exciting times.]
Whatever is on your Spring calendar, I wish you blue skies and blooming landscapes. Thanks for coming by!