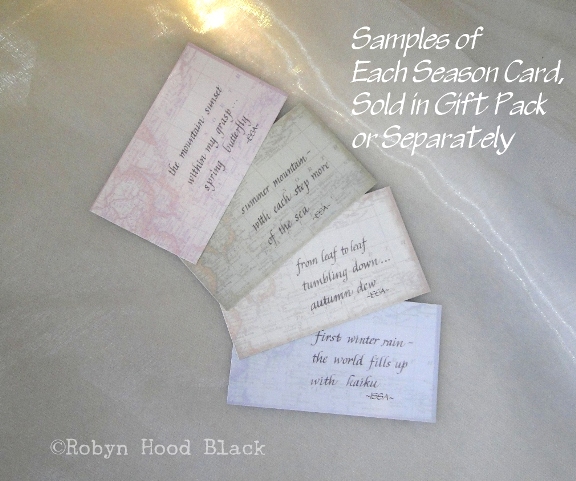 Starting off the New Year with a haiku for every season by Kobayashi Issa ( 1763-1828), each on a 2 1/2 X 3 1/2 mini poem card!  These feature translations by David G. Lanoue in calligraphy by yours truly on color-altered altered images of an antique map.  Click here to see these in my Etsy shop, or click here for more about them in my author blog post!
Perfect to tuck in a greeting card or Valentine, or stock up for Poem in Your Pocket Day!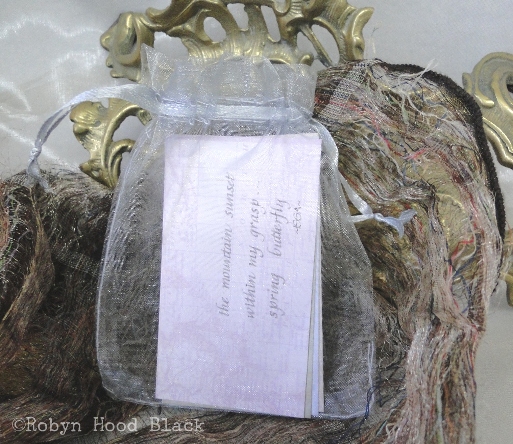 Wishing you blessings in each season this year.