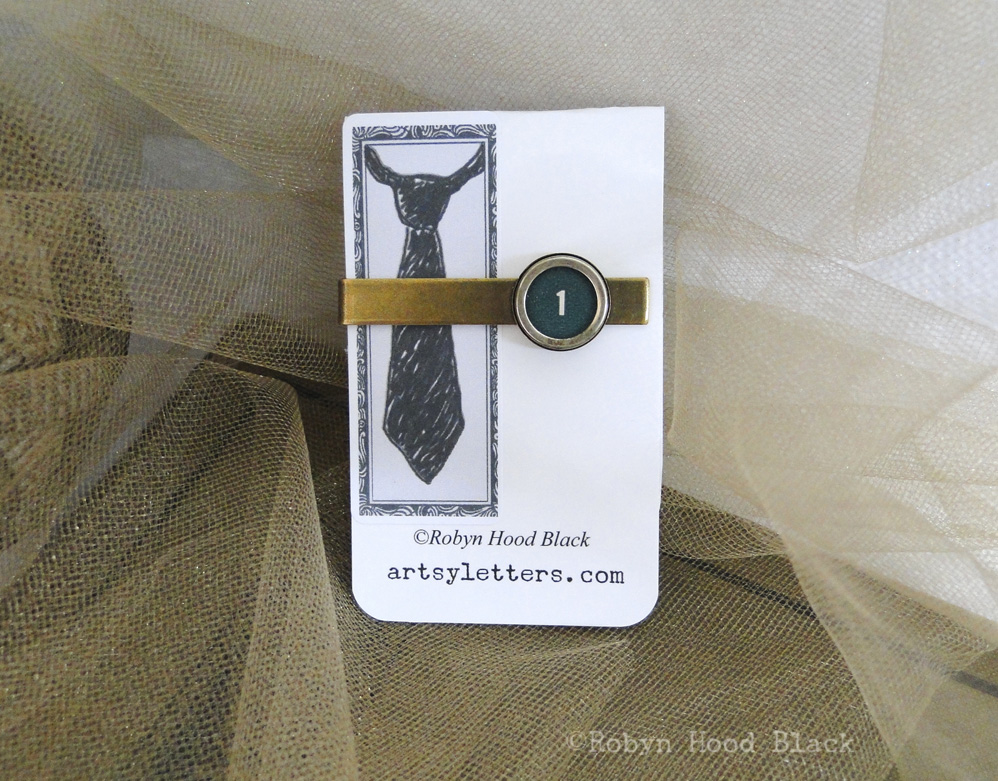 Happy Summer!
I hope you are having a good June.  In case you are doing a little Father's Day shopping this weekend, I've listed a few new typewriter key tie bars in my shop. Each tie bar is made of brass and features a gent-friendly vintage typewriter key, pretty much guaranteed to posses charming imperfections of its former vibrant life. Just $15!
And, should you need a little something for yourself (or for a lady in your life), I've got some new kinds of rings available too.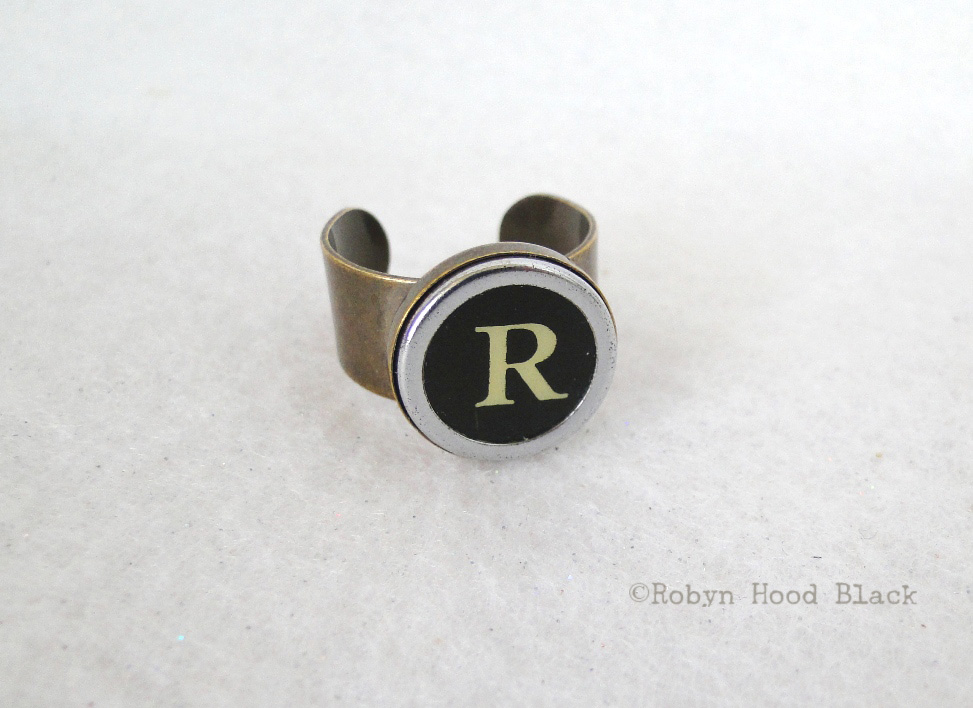 I'll be listing more of these this weekend, plus, some like this: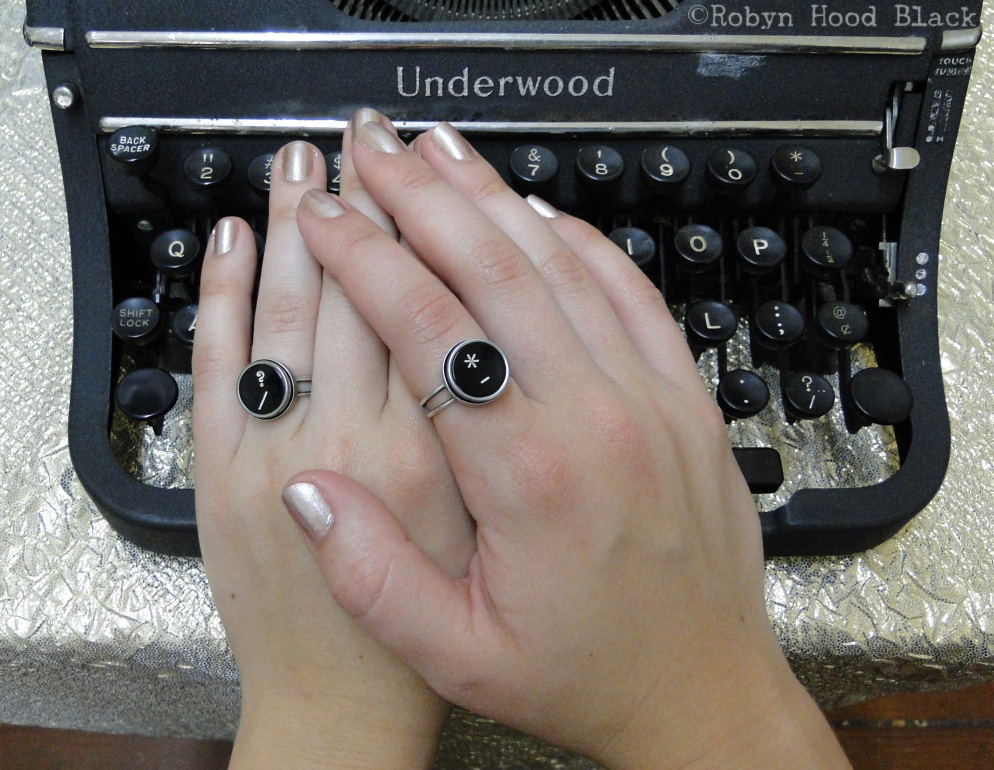 Thanks for taking a look – the always-expanding typewriter key accessories and jewelry section in my Etsy shop is here. :0)
Stay cool in the heat, and best wishes to all the dads.