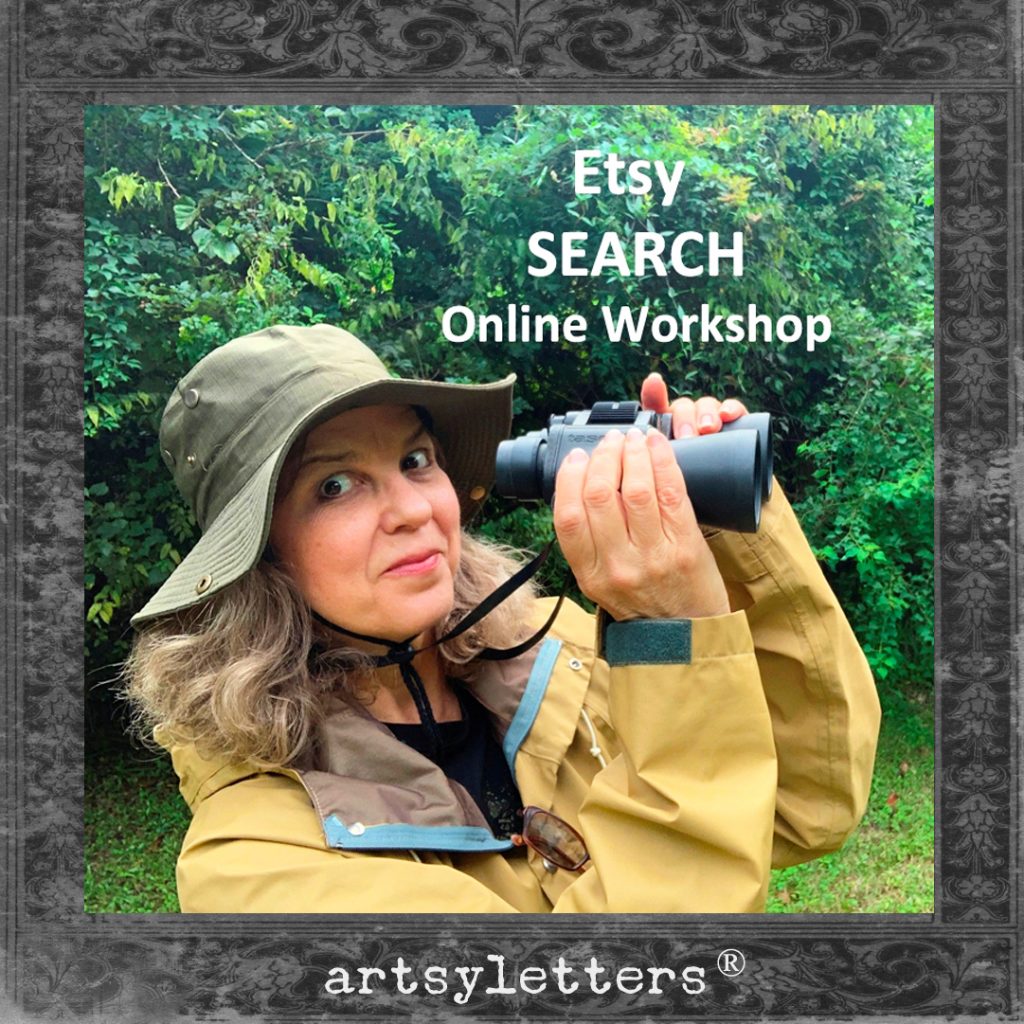 How do you get found on Etsy? And what does Google have to do with it? Join me THIS Wednesday, Sept. 23, 2020 for an online Zoom webinar exploring all things Search! Co-hosted with Mary Thibault and 'broadcast' from Thibault Gallery. I'll be sharing slides from Etsy as part of the Etsy U program. Details below!
Getting Found on Etsy – How Search Works
September 23, 2020 | 7:00 – 8:30 PM EDT – Cost: $15

You've got wonderful products, great photographs, and you're all set with pretty packaging and shipping tape… but how do potential customers find your shop? It's all about SEO – Search Engine Optimization. We'll delve into the workings of Etsy search, from keywords to conversion rates, exploring ways to optimize your shop listings to help match them with potential buyers. As a bonus, we'll talk some Google, too.
Register for the Search Workshop here.
And, could your Etsy shop use some Social Media savvy? Read on:
Your Etsy Shop on Social Media
September 30, 2020 | 7:00 – 8:30 PM EDT – Cost: $15
Instagram, Facebook, Pinterest, YouTube, Twitter… How do we keep up? We'll look at some of the main channels in the Social Media world and how they can help connect your shop with potential customers. Then we'll offer tips on choosing the right one(s) for you. Learn how to share photos, videos and stories, and how to make a plan for your shop's social engagement that won't overtake the rest of your life!
Register for the Social Media Workshop here.
Note:  Etsy U workshop participants will receive a "check in" link to provide an email address and the name of their Etsy shop. That's actually how I'll get credit for teaching the classes! Etsy states that it will not share personal information with unrelated third parties for marketing purposes. (I have completed trainings this year as an Etsy U instructor, but I am not an employee of or representative of Etsy. )