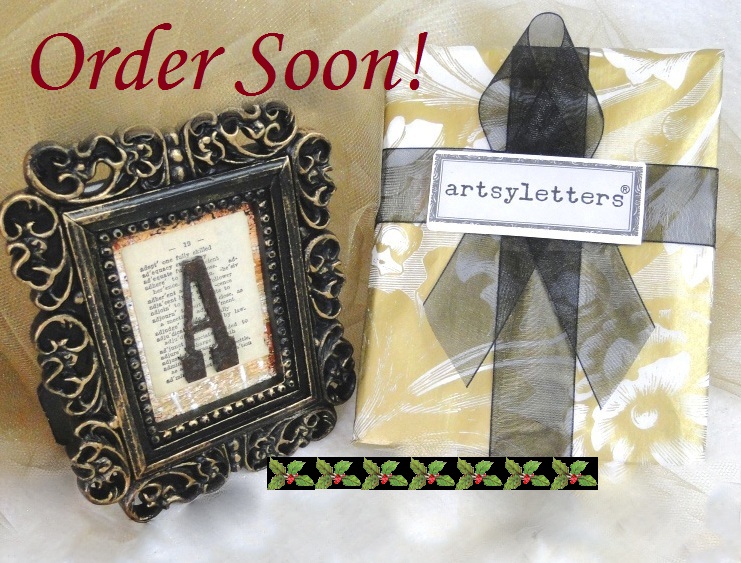 It's almost mid-December!
The artsyletters elves say they'll need orders by the end of the week (Dec. 18) to get them shipped in the US in time for Christmas, according to USPS posted estimates.
Readers, writers, or letter lovers on your list?  Find the perfect gift or stocking stuffer to bring a smile to their literary lips.  Use Coupon Code TAKE5 at checkout for 5 percent off your order.
Thanks for coming by, and wishing you and yours a warm & wonderful holiday. :0)