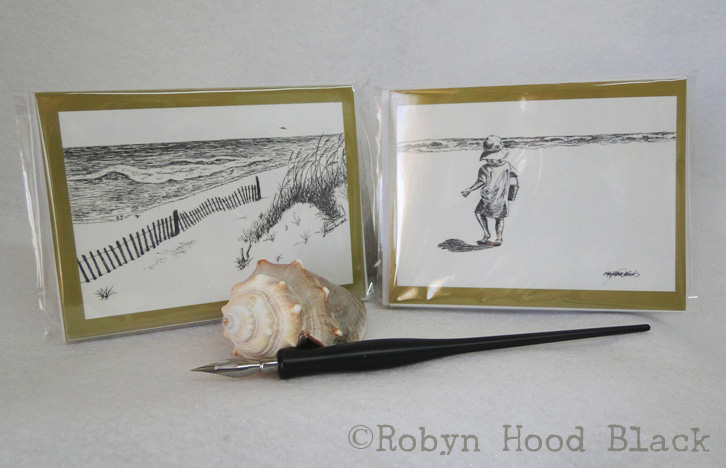 Just like a sunset, summer is beginning to slip on the horizon.  Are those school bells I hear in the distance?
No, waves.  And gulls.  At least for a few more days – or if you're lucky, a few more weeks.
If you'd like to send along a bit of the beach with your summertime correspondence, I have a couple of new designs for you!  These are new note cards, but the original pen and ink drawings were actually penned long ago.  I hope they stand the test of time – and sand!
The images are black and white with a background color of something akin to light olive.  These are printed on premium cardstock from environmentally sustainable forests with gloss coating on the outside.
Thanks for taking a look!
Wishing you and yours a relaxing rest of the summer….