Some weeks there's some cross-pollination between my writing blog and my art blog.  Today for Poetry Friday, I featured a Christmas poem by George Cooper from the December 26, 1896 edition of GOLDEN DAYS for Boys and Girls published in Philadelphia by James Elverson. This is the newsprint magazine that yielded those mini-ornament found poems I featured on my author blog a couple of weeks ago. (And promptly sold in my Etsy shop to my online poetry friends!)
I found one more teeny frame in my studio this week. I'm certain this is the last one (would love to come across more either online or in a thrift store!) . This one was missing its wee bit of hardware, but I improvised.
Here is the highlighted text:
passion
is contagious,
be merry
For this one day,
be merry with heart
and here are a couple of pictures of the ornament-in-progress.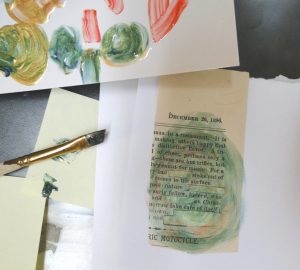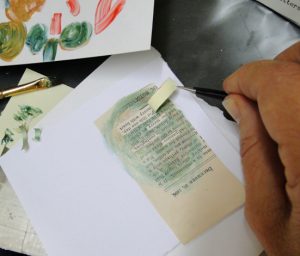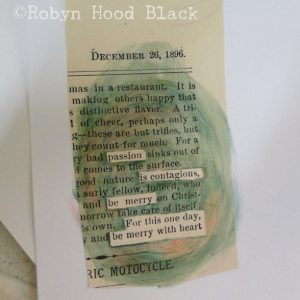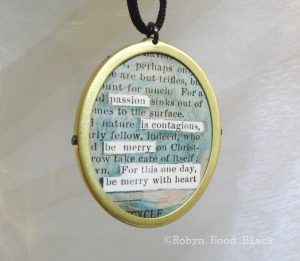 For a slightly more detailed "how-to" with actual words, click here for my account of making a small batch of these year before last.
Whatever your faith tradition, I hope you FIND much to be merry about this holiday season!