Tag Archives:
reader gift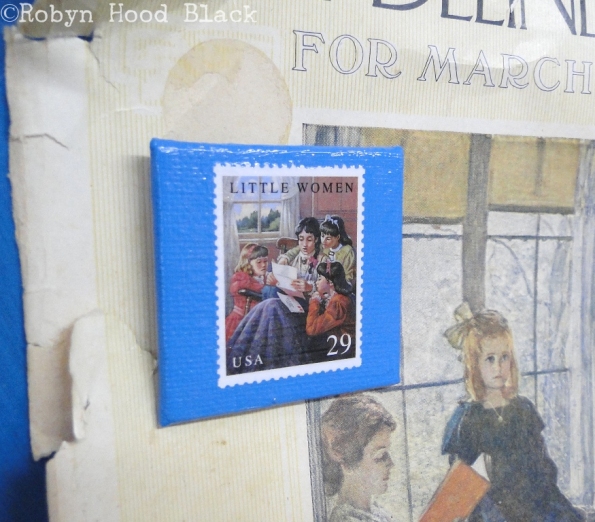 Ready for the LITTLE WOMEN 2-part miniseries on PBS?  It starts Sunday, May 13 – Mother's Day!  If you're a fan or have one on your gift list, here's just the thing to hold that reading list to the fridge or filing cabinet!
The vintage US Postage Stamp on this magnet features Louisa May Alcott's beloved "little women" from the book, first published in two volumes in 1868 and 1869. The stamp is part of a series of Children's Classics issued in October of 1993 (Scott #2785-88), four 29-cent stamps honoring classic books for young readers. Click here for more info or to order from my Etsy shop.  (Or click here for a gift set featuring this and three other classic children's book magnets featuring stamps!)

Happy Holidays!  
Any readers, writers, poets or dreamers on your gift list? Feel free to browse my "literary gifts with a vintage vibe" – all created by me!  Click HERE to zoom over to my Etsy shop.