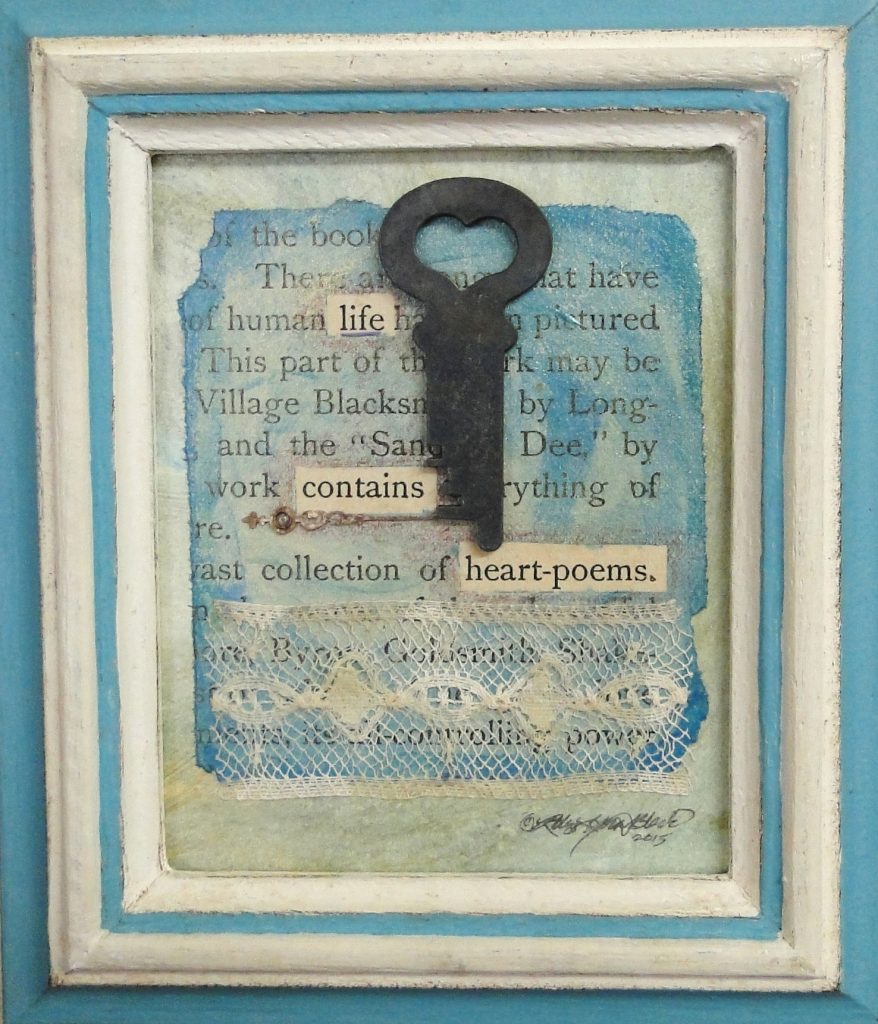 I'm honored and thrilled that I'll be leading a Found Poem Makerspace Activity before our big Poetry Camp conference at Western Washington University at the end of next month! Thanks to the WWU organizers and to Janet Wong and Sylvia Vardell, publishers of the Poetry Friday Anthology series at Pomelo Books.
Our mini mixed media workshop will take place at Village Books in Bellingham.  Can't wait! (I'll share the fun poster when it's the final version.)
On the local front, I'll be set up again at the Starving Artist Market in Port Royal this Saturday from 10 – 2.  Come by and say hi if you're out and about.