Tag Archives:
art walk beaufort sc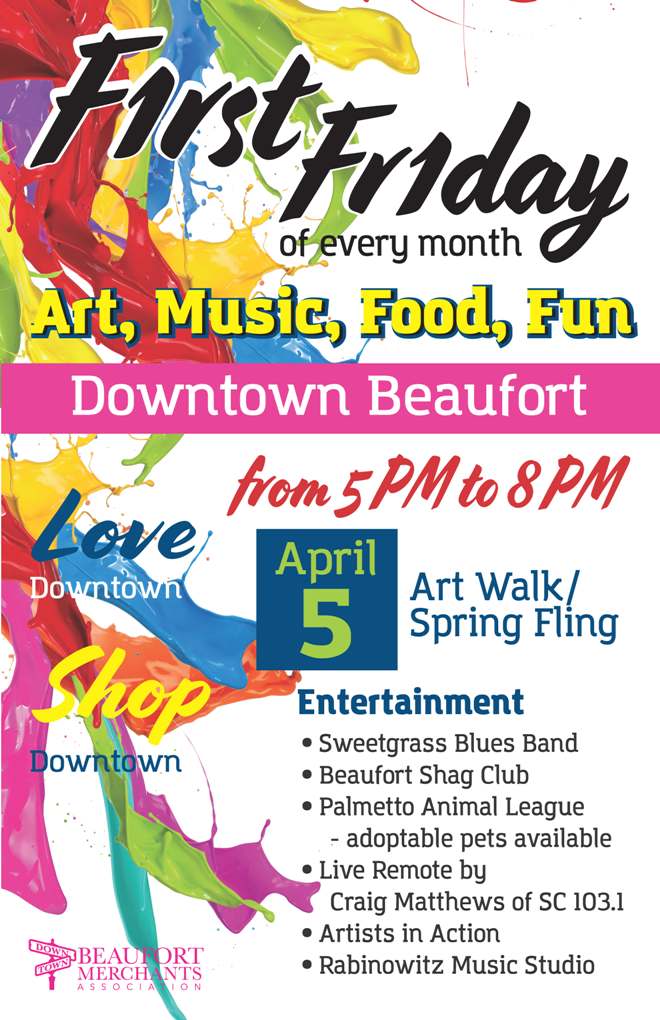 Enjoy Spring Fling-ing in Beaufort! Our next First Friday will include ART WALK, plus entertainment, artists in action, and even pets available for adoption. Mark your calendar for April 5 from 5 pm to 8 pm, and come say hello in my artsyletters studio at 811 Bay Street #3 (upstairs).
The street will be closed, so it will be a great outing for the whole family. See you there!