Tag Archives:
friendship saying
And THANK YOU, Dear Friends of artsyletters!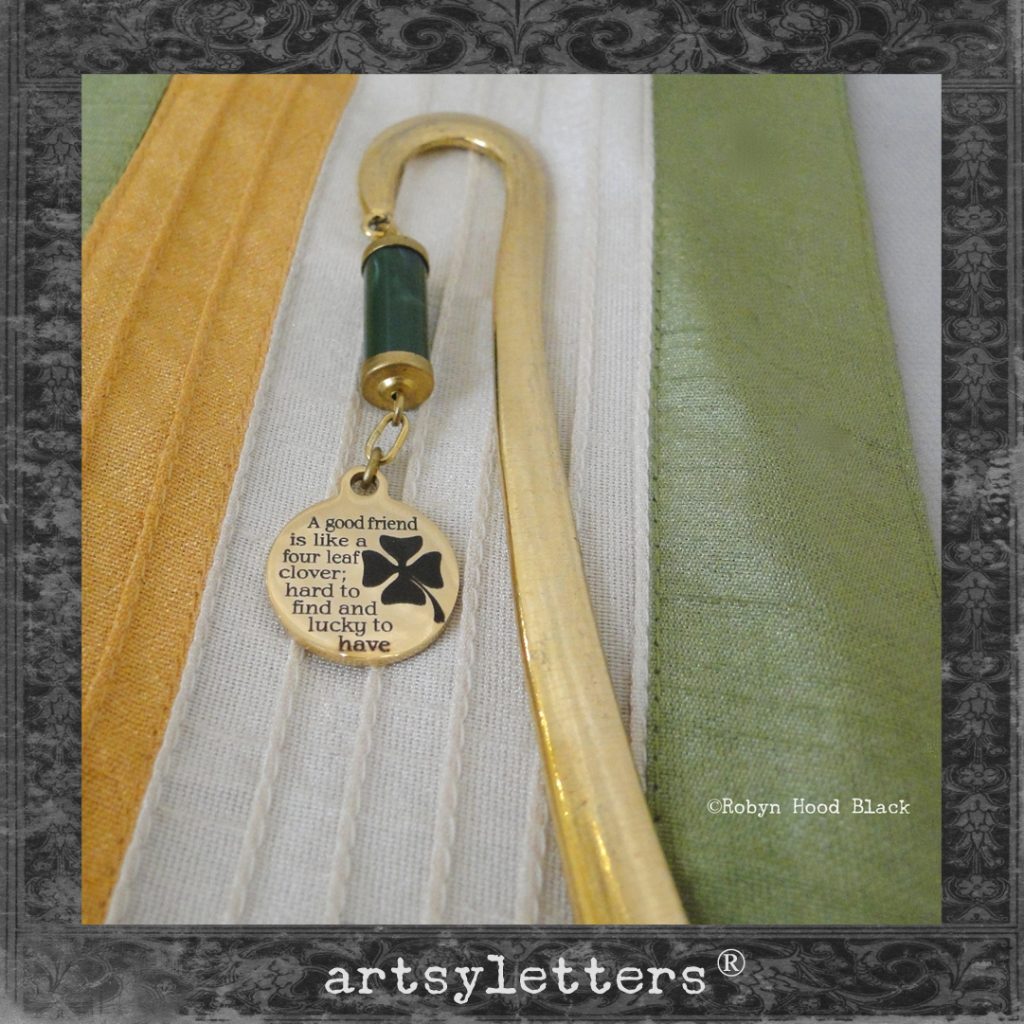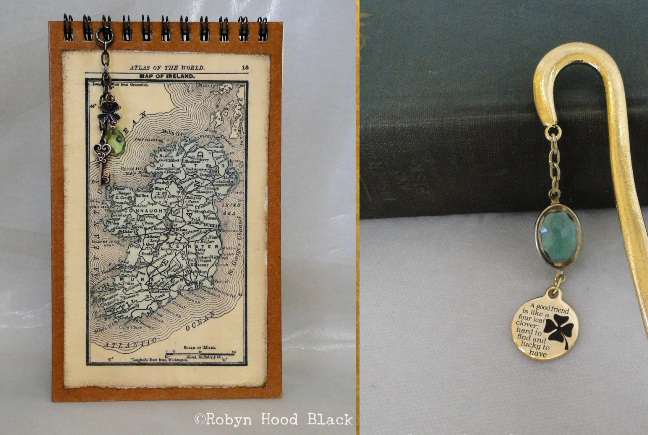 Got an all-things-Irish-lover on your gift list? Or perhaps you are beckoned the Emerald Isle yourself? I've had fun adding a couple of items to the shop for the occasion!
The small upcycled journal/sketchbook features a copy of an 1888 map of Ireland that I've antiqued, plus some fun jaunty charms dangling from a bit o' vintage clock chain. There's a fun vintage library card pocket in the back, too, and 24 pages of best quality Strahmore 400 drawing paper for your thoughts or sketches.
The shiny gold bookmark also features a few vintage clock chain links, plus a vintage green lucite jewel connector and a fun, gold-plated steel tag, laser-engraved with a shamrock and these words: "A good friend is like a four leaf clover; hard to find and lucky to have."
Wishing you all kinds of luck and magic this month, and green, if you are still snow-and-ice-bound in your corner of the world!