I love my customers.  It's been an honor to connect with old and new friends at recent shows.
Folks who are attracted to art with a literary bent are usually pretty interesting, thoughtful people. One such new acquaintance discussed a custom order option for her book club – she wanted to present the members with bookmarks as gifts and picked out a few designs for me to send her in bulk.  We got to chatting, and she said, "If you ever make a Book Club bookmark, let me know."
"I've had that on my to-do list," I said.  "How soon would you need them?"
Long story short, I came home, set up a little still life,  got out the golden-buff parchment paper and my inks and paint, and got busy.  Nothing like a "lowest prices of the year" sale at the online printer's, ending at midnight, to spur on creativity!  (I use Overnight Prints, by the way – "the greenest online printer in the world," so says their website.)
I emailed her the image I sent off for printing, and she decided to get these instead of the ones she'd picked out.  Customers do have great ideas!
Well, with that sale's ticking deadline teasing me from my computer screen, I also got out the white paper, whipped up this "Poets" bookmark design, placed it over the illustration I'd just made (covering the Book Club lettering), scanned it in, and ordered these too.  (Love me some Gothic/black letter, I do.)  I made the deadline only because it wasn't Eastern Standard Time there, evidently. ;0)
Sometimes a little inspiration goes a long way!  I'll get these new bookmarks listed in my Etsy shop sometime today. [DONE – Click here for the link to the Book Club bookmark, and click here for the Poets bookmark.]
In other news, we just returned from Nashville to celebrate Family Weekend with our youngest, a new college freshman.  Before we hit the honkytonks Saturday afternoon to listen to music, I dragged my guys out to find Antique Archeology, one of the storefront shops of Mike Wolfe and crew from The History Channel's American Pickers.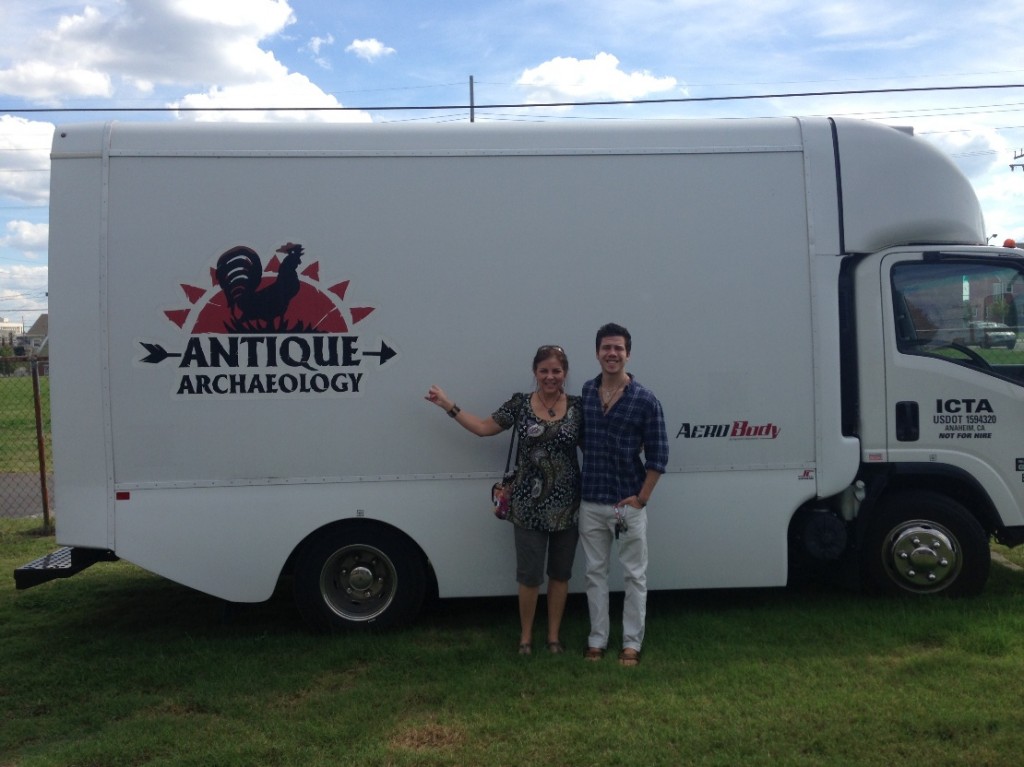 It was a fun stop, but heads' up – it's a small space (overly warm if lots of people are inside), featuring some items recognizable from episodes and primarily show souvenirs such as tee shirts, coffee cups, and the like.  I bought a cool postcard and a small poster which says "Rock the Rust" for my studio.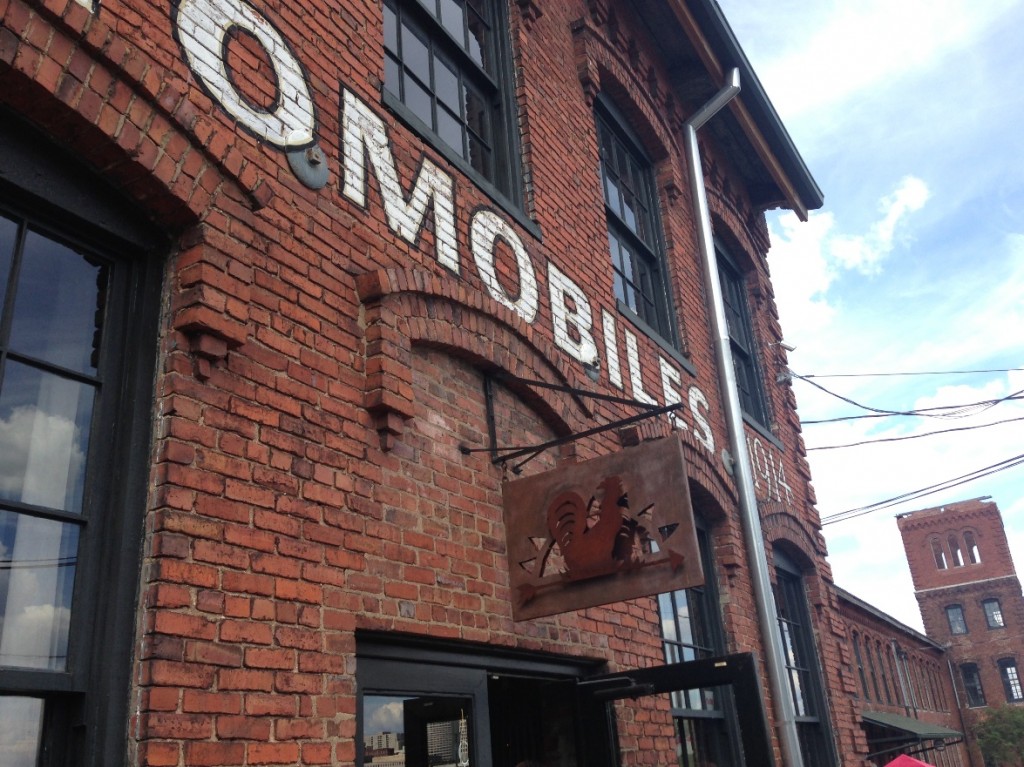 I plan to rock a lot more rust this fall,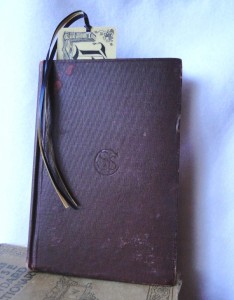 and more thick black lettering, too.  Wishing you a creative October, whatever time zone you're in!