Greetings, Art Friends!
On the home front, I'm zipping between region and state tennis tournaments this week for my youngest, a high school senior and captain of the team.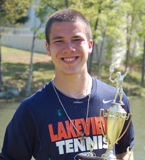 (Blog posts I've been planning in my head have yet to materialize, in other words!)
But it's still Wednesday, so I'd love to share a few links which are sure to delight your eyes.  Click around and enjoy!
First up is Chip Ghigna.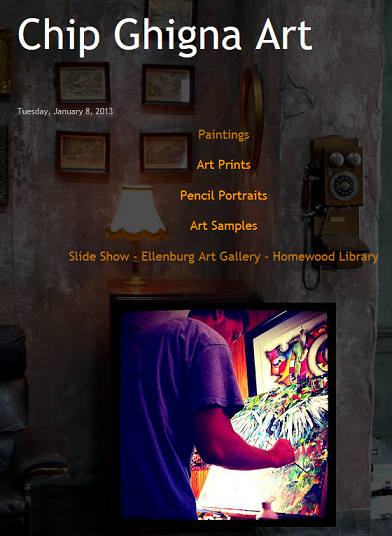 Chip is the son of noted children's poet Charles Ghigna, aka Father Goose.  I've been eyeing Chip's colorful, lively paintings on the Father Goose blog for a while now.
Chip is a recent graduate of Auburn University and currently enjoying his first gallery show at the Ellenburg Gallery at the Homewood Public Library, next door in Alabama.  If you're in that neighborhood, check it out!  If not, please enjoy clicking and scrolling online.
Next, you'll enjoy tooling around the portfolios of Joseph Bradley.  I met Joseph briefly at The Maker's Summit in Greenville, South Carolina, in February.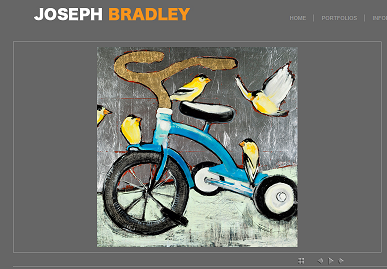 He hails from a neighboring town, Pendleton, and I quickly assessed that his paintings on wood panels have more than a few fans.  Take a look-see and you'll learn why!  Joseph has just added many new pieces.
Last but not least on our mini gallery tour today is the newest member of my wonderful art critique group, fellow Georgian and the creative force behind Doublefly Design, Leighanne Schneider . 
Here's a link to her fine art site, and she has a treasure trunk full of irresistible offerings at her illustration site.  She doesn't know this yet – nor do my other art critique group partners in crime – but I do plan to feature each one of them in a proper interview post in coming months.  Forgiveness is easier to get than permission, you know…
Here's hoping you are surrounded by colorful April flowers – and art! – springing up, and that the pollen is passing you by.  Enjoy creating, and support your friendly local artists. :0)
Thanks for visiting.