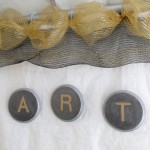 Whew!  The streets have no doubt been swept after The Decatur Book Festival last weekend (the nation's largest independent book festival, with 70-80,000 of your closest friends), and I'm still catching my breath.  It was strange being there as a vendor this year rather than as an author, but much fun all around, and I'd have to say a successful weekend.
Here are a few pictures of my booth: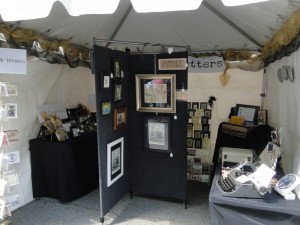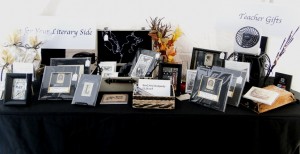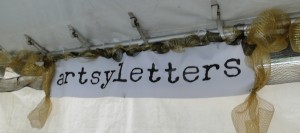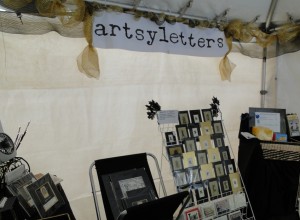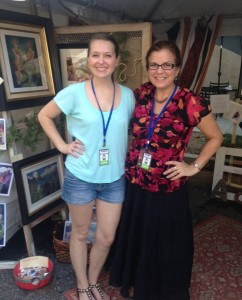 We had terrific weather on Saturday (albeit hot), but the rains blew in off and on on Sunday. Not enough to dampen spirits. I still caught up with some good writer/illustrator buds.
Fellow art critique group member Leighanne Schneider had her gorgeous art on display directly across from my booth – she's a regular at DBF with her Doublefly Designs.
Then Leighanne and I went with Elizabeth Dulemba to go cheer on Jo Kittinger, who was presented with a community volunteer award on Sunday afternoon for her fantastic book, THE HOUSE ON DIRTY THIRD STREET, illustrated by Thomas Gonzales.
I can't believe I neglected to get a picture with the amazing Kirby Larson, but she kept coming by to brighten my day.  And buy more artsyletters merchandise to boot!   I was thrilled to meet so many new customers.  Teachers, students, poets, historians, writers, artists, calligraphers, printmakers, journalists – you all make my heart sing.
Finally, huge thanks to my daughter, Morgan Black, for getting all my inventory loaded on my Square account the night before the festival.  Everyone needs a college student on hand to help with the technology… :0)
It was a fabulous, fun weekend, and I look forward to Art in the Square here in Gainesville in just a couple of weeks!  Come on out if you're around.
Happy Almost-Fall….