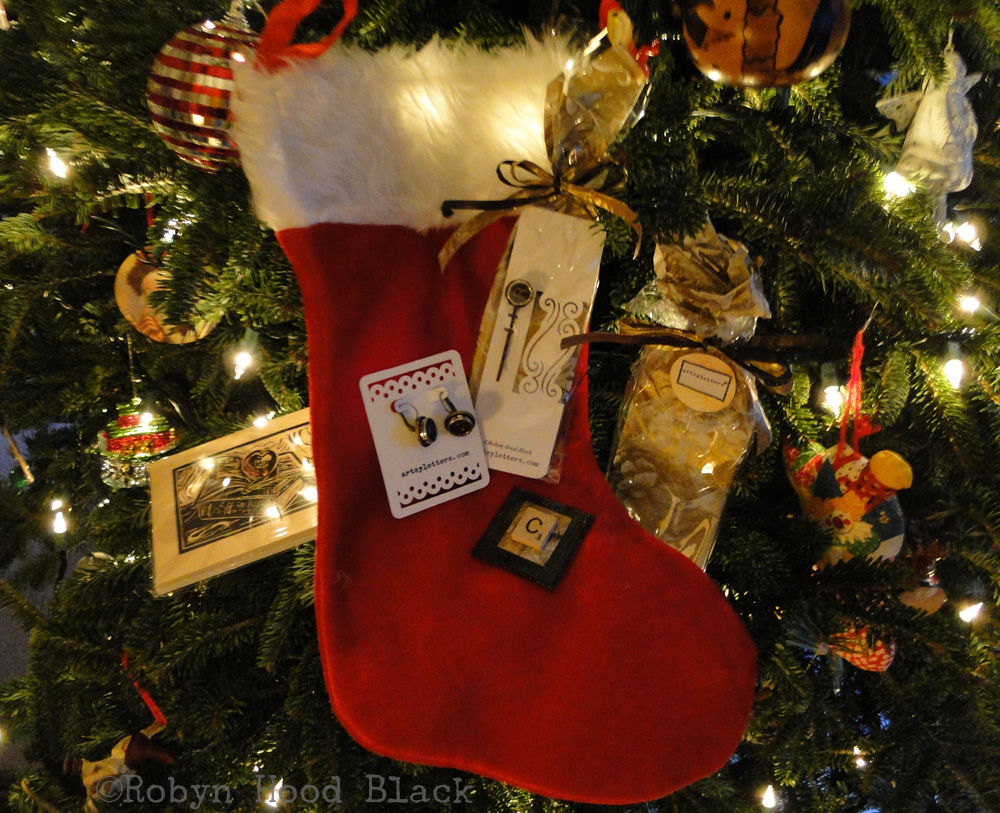 Season's Artsy Greetings!
I hope you and yours are finding warm moments among these chilly, busy days.  My warm moments with my loved ones have involved travel in recent days, but I'm back in one of Santa's satellite workshops creating, listing, wrapping, and packaging.  Oh, and making lots of trips to the Post Office.
I had an early Christmas gift myself – my "goal" this season was to hit 100 total Etsy shop sales before year's end.  Happy to report that my Etsy odometer turned over to three digits this past weekend.  (And it's added even a little more mileage since.)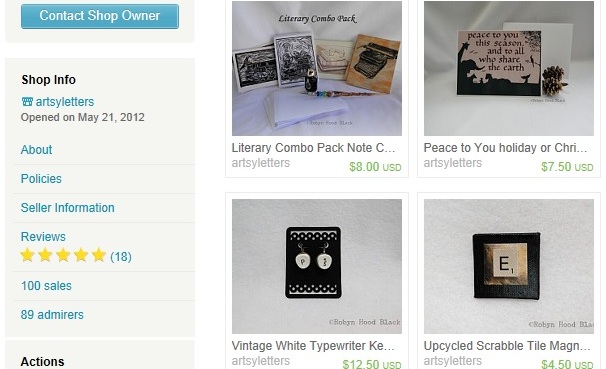 According to the USPS Holiday Calendar, there's another good week or so to get gifts on their way in the US to make it under the tree before Christmas.  I'll keep sending as fast as folks place orders. :0) (Feel free to contact me or Convo me through Etsy if you have any questions about items or shipping, etc.)
Many thanks to my wonderful customers, friends, and creative supporters – you've made my season *B*R*I*G*H*T !
Cheers with cocoa and whipped cream… back to it!