Greetings, Letter Lovers! Usually my little posts are peppered with photographs I've taken, but today I'm sharing a few from one of my wonderful artsyletters customers, Eileen.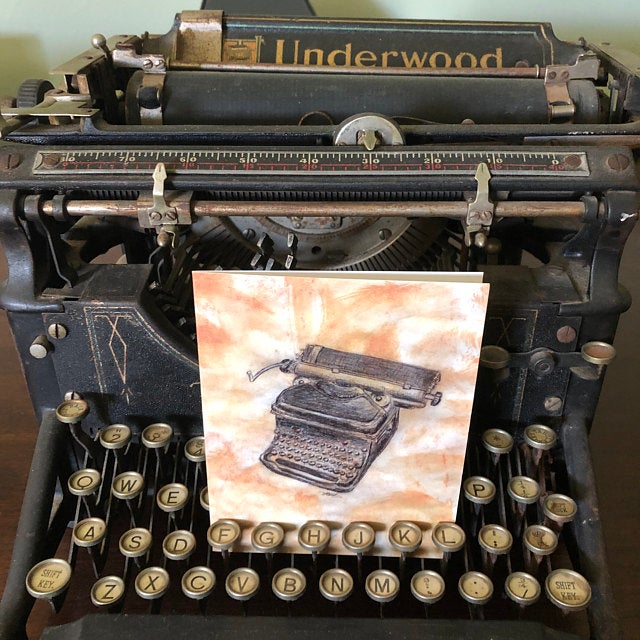 One thing I LOVE about being an Etsy seller is the contact made with folks from all over the country, and around the world. Eileen hails from Connecticut, a state still on my to-visit list, even more so after our brief interaction.
She ordered several packs of note cards, saying that she works in a small library and their staff was sending notes to patrons during this time of quarantine. (How great is that?!)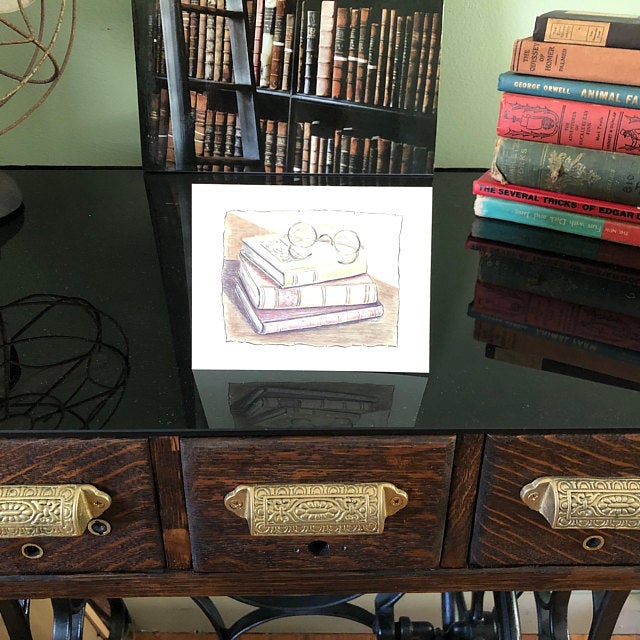 Eileen shared these pictures in her very kind reviews, saying, "I work in a small historic library and during this shutdown we wrote notes to all of our patrons, and these notecards were perfect to use to check in with the patrons to tell them we miss them!" Obviously, thoughtfulness is abundant in Eileen's literary world. (And maybe her review is one reason I've been mailing out several more orders of literary combo pack cards recently! :0) )
Eileen and I exchanged brief notes about our hometowns, as she is hoping to make it to Beaufort in the not-too-distant future when things settle down. (I am hoping so, too, as I'd love to meet in person.) She sent this gorgeous photo of the Bill Memorial Library in Groton, "built in 1890 as a library overlooking the Thames River and adjacent to Fort Griswold, which played a big part in the Revolutionary War."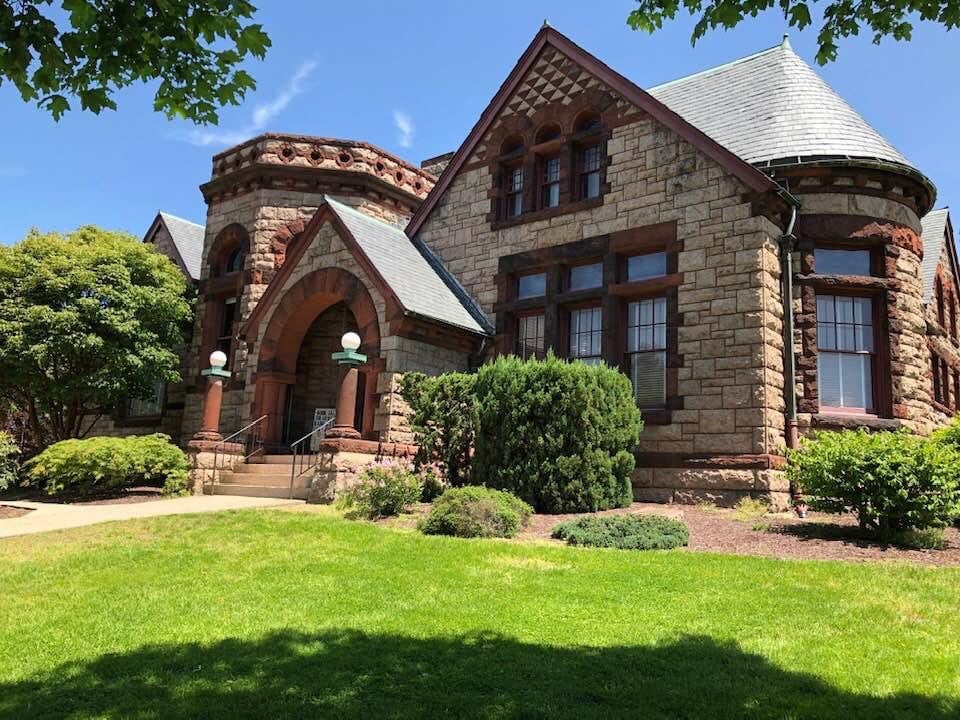 She added, "Our Library is tiny but beautiful, a true neighborhood library."
I made a little online visit, discovering that founder Frederic Bill had been a schoolteacher, publisher and bookseller, and then a merchant. Years after he had moved on from the business world, he wanted to honor the memory of his two sisters, Eliza and Harriet, with a library. I love this description of his aim, that "in the volumes collected there may be found that which will tend to stimulate a high ambition, strengthen good resolve, cultivate the taste an afford pleasure to all who may read them."
A little more website sleuthing suggests that this is the kind of place sorely missed by its community right now, I'm sure. Enticing programs for all ages are the usual fare, including activities for teens and story times for the youngest readers and listeners. Whenever I can make a Northeastern journey again, I will plan a Connecticut detour to drop in to this gem of a library!
(PS – Did I mention how much I love my customers? ;0) Such interesting, generous people – I am always learning from them.) –Thanks to Eileen for allowing me to share these pictures, and for the support in these challenging days.