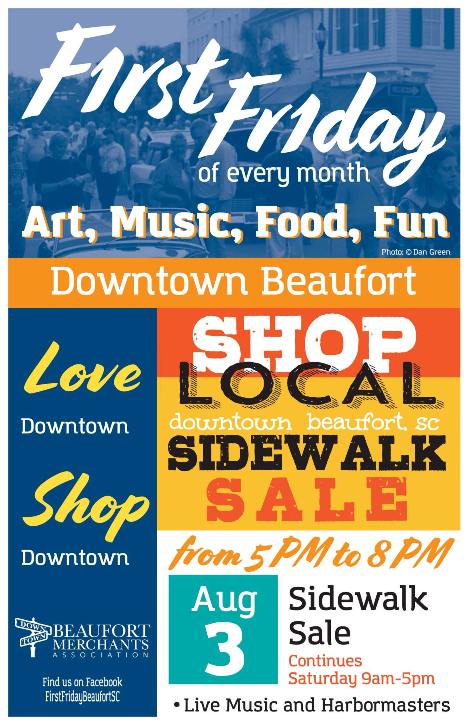 August Greetings from artsyletters!
Join us for FIRST FRIDAY this Friday from 5:00 to 8:00 p.m. (Look for my sandwich-board sign on the sidewalk.)  We're covered up in family for the next couple of weeks and I'm also covered up in a commission or two; Friday open studio/shop hours will resume after mid-August.  In the meantime, my Etsy shop is always open! :0)
Heads' up – I'll be offering another mixed media workshop at Coastal Art Supply on Sat., Oct. 13 from 1 p.m. to 3 p.m.  Details to come.
Happy End-of-Summer-ing!