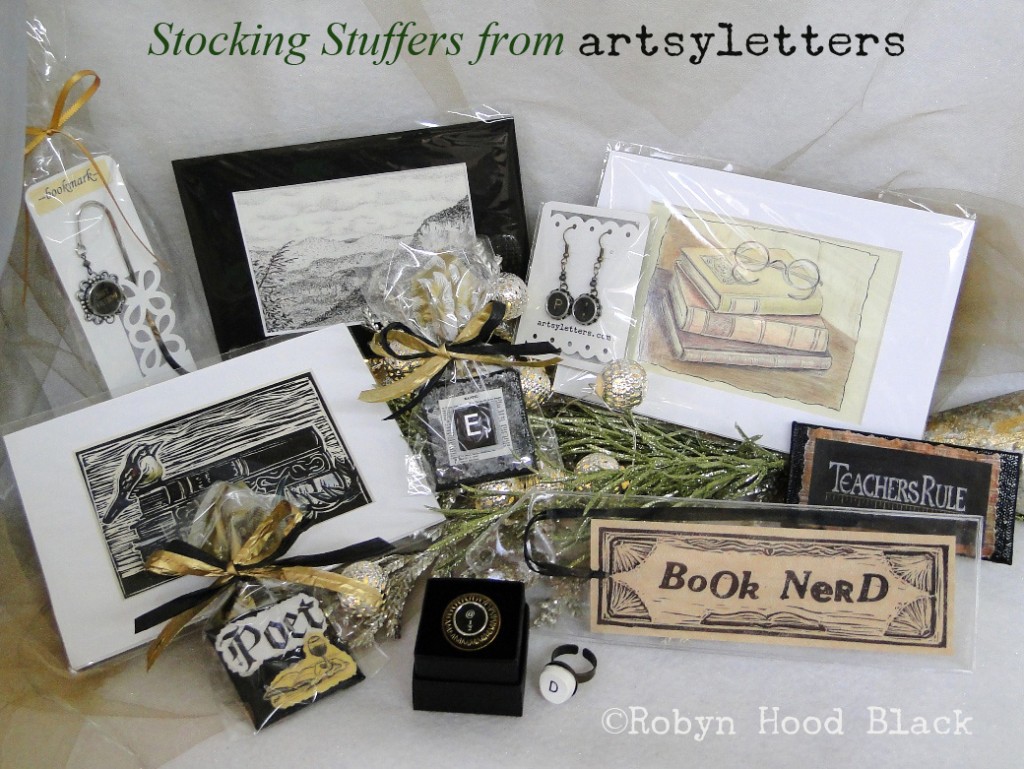 I hear them in the distance… jingle bells!  Do you hear them, too?
The artsyletters elves (okay, I wish I had some elves!) are busy, busy adding new items in ye olde Etsy shop.  I've matting the fronts of some of the note cards to make great little ready-to-frame mini prints – just $4.75! And I'm always adding new vintage typewriter key jewelry and such.
Keep checking back as we steer the sleigh toward Black Friday and Cyber Monday and beyond.  And if you need some stocking stuffers before we all stuff ourselves on Thanksgiving… :0)
If you're in the Beaufort area, I'll be hosting a Holiday Open House in my studio on Saturday, Dec. 5, from 2:00 to 4:30 p.m. – stop by before the boat parade!