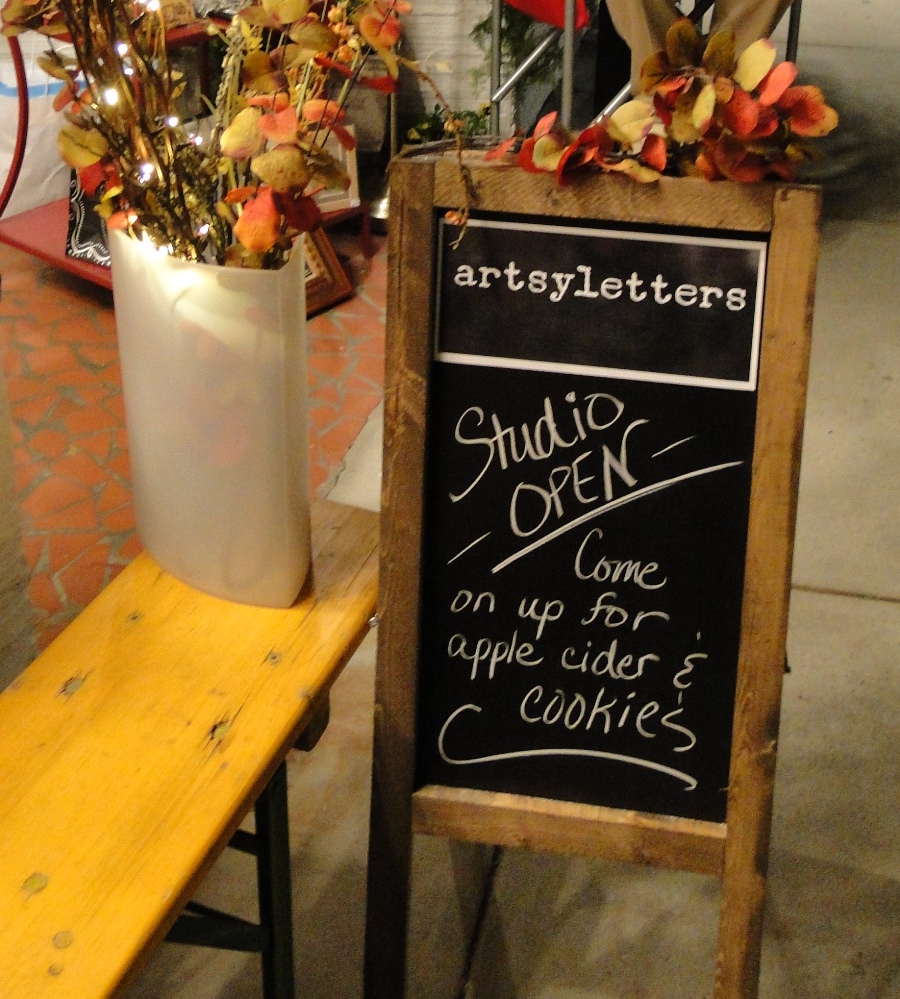 I might have still been rushing around at 5:00 trying to package cards and bookmarks, but I'm so glad I opened my studio door (for the first time!) for Beaufort's First Friday last night.  Thanks to everyone who came by to visit, have some cider or cookies, and do a little art shopping.  Special thanks to my hubby Jeff and to friend Barb Ettl, who did all the heavy lifting (literally) as I slowly get back into the swing of work and fun events like this.
Somehow I only managed to get a few pictures, but here's a peek into the evening:
I enjoyed sharing my space with familiar and new faces.  Everyone loved the Modern Jewelers building, which has such historical character.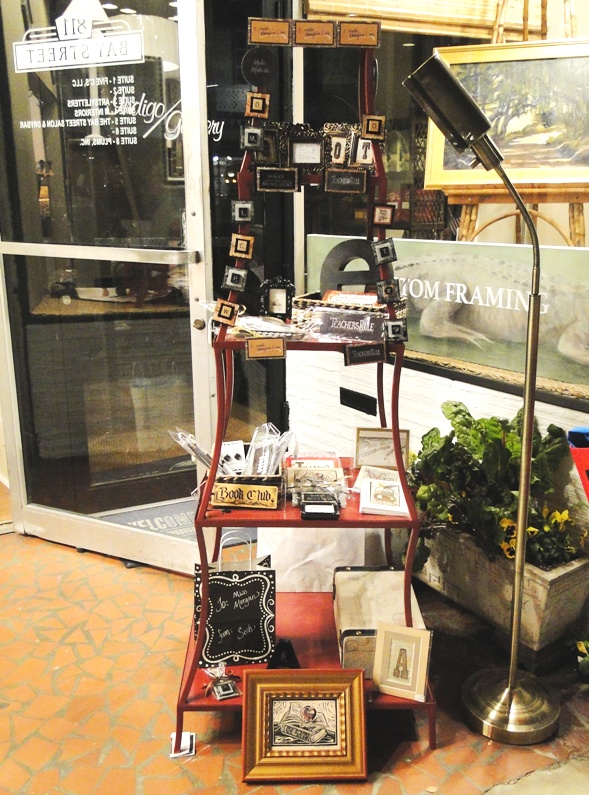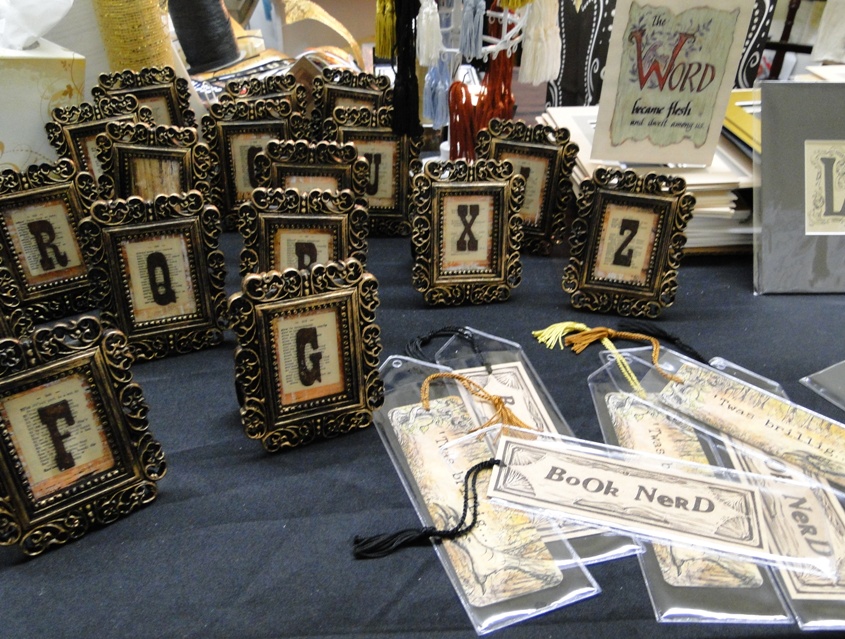 See you in December, when First Friday is on steroids, for Beaufort's NIGHT ON THE TOWN on Dec. 5!