November 2016 – I'll be trading in my rambling ways for more accessible hours in my downtown Beaufort studio.  But I love art shows – be sure to support your local artists!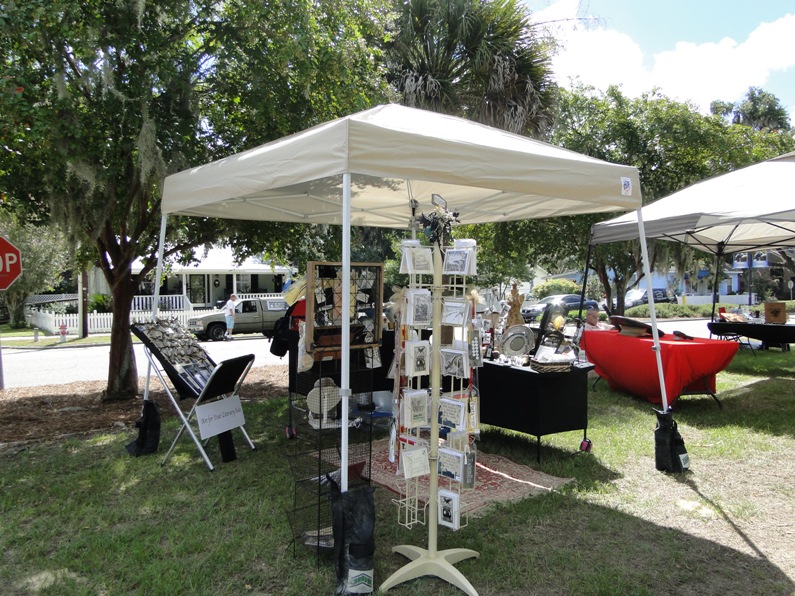 I dropped in on The Starving Artist Market in Port Royal, SC, a few times this fall. While I'm now focusing on opening my own shop more often, go by the Market on Saturdays from 10 – 2, and tell them I sent you!
Thanks to all who came out for Christmas in Central Park in Cumming, Ga!  I was delighted to be among nearly 100 vendors for this juried weekend family event.  Now, to get out the 2014 calendar….
Many thanks to everyone who has come by to visit and shop at art shows.
*Remember, my Etsy shop is ALWAYS open…* :0)
2016…. Wait, you ask – what happened after 2013??  Well, I moved!  I often open my studio for FIRST FRIDAYS AFTER FIVE in downtown Beaufort, and I'll add some more "accessible" hours as well.
2013 Shows:
DECATUR BOOK FESTIVAL, August 30 – September 1, Decatur, GA
ART IN THE SQUARE, September 21-22, Gainesville, GA
CHRISTMAS IN CENTRAL PARK, November 16-17, Cumming, GA
2012 Shows:
ART IN THE SQUARE, September 15-16, Gainesville, GA
MULE CAMP,  Oct. 12-14, Gainesville, GA
ALL SAINTS FALL FESTIVAL ,  Nov. 2-4, Atlanta, GA